Improvement Cycles
Learning and continuous improvement.
Through many cycles of learning and continuous improvement, Develop Consulting truly believe that although complimentary, Lean and Six Sigma methodologies have differing outputs and focus.
Lean is typically a cultural engagement and a transformational approach while Six Sigma is very much a sophisticated analytical tool.
But the questions remain:
Do you understand the problems facing your business today?
Do you know why you need a Lean or Six Sigma strategy in your business?
Do you realize the benefits of implementing Lean or Six Sigma methodologies?
Inspired by the Japanese management methods and more specifically, the Toyota Production System, the Lean approach is intended to have the enterprise think first and foremost about maximizing the value that its service can bring to the customer.
For those seeking a clear understanding of the role they play in the Lean implementation process and greater understanding of the leadership and practical skills required to influence, inspire and motivate others to excel.
This course will provide Executives with practical tools to understand what their role is in supporting any transformational change program and what is required to sustain change.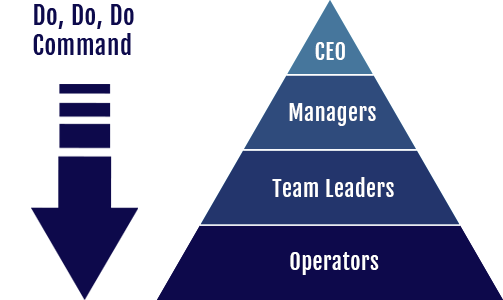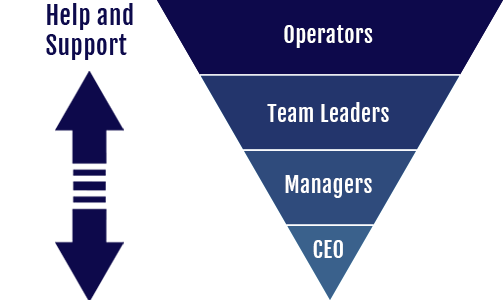 Directive and hierarchical
Information only flows downwards
Often lack of support for operators
Lack of trust and coercion environment
Supportive and communicative
Information flows both ways
Operators regarded as experts
Support, trust and co-operation
Coaching:
Our coaching and support primarily focuses on looking for solutions rather than looking back to the past. We believe our skill is to reframe the story to be solvable. We use an integrated goal focused model that encourages collaboration between the individual and the coach.
Method
Face to face or remote support
Rapid Improvement Events (RIE) are about taking the existing baseline and improving it. It starts with walking the entire process, we call it "going to Gemba", which is Japanese for going to see how the work is done. You would be surprised when a group of people come together to describe how a process works, and they all have different perspectives on the same process.
The RIE takes place in your chosen area with key members of staff plus a few additional people from supporting areas, and management.
Our training courses are for people who want to reflect on and enhance the ways they transform business. They are for people with a genuine interest in business transformation and are committed to helping others adapt to the change across the wider team.
Develop Consulting offers its attendees a truly global perspective and opens a new world of thinking. It brings together people working in diverse roles, whether in Canada or around the world, to explore and develop the expanding business transformation and change management.
Our key strategies for excellent learning